Susan Rae Ross, author of Expanding the Pie: Fostering Effective Non-Profit and Corporate Partnerships says: "Corporate-NGO partnerships to create shared value can happen in three distinct ways:
Reconceiving products and markets – better serving existing markets, accessing new ones, or developing innovative products that meet social needs
Redefining productivity in the value chain – improving the quality, quantity, cost, and reliability of inputs, production processes, and distribution systems
Enabling local cluster development – improving the operating environment affecting business while alleviating social problems"
Susan will be speaking on partnerships at the Strategy for Good Summit on Tuesday, February 26, 2013 – 4:00 pm ET. Her session is titled Expanding the Pie: Fostering Effective Corporate and Nonprofit Partnerships. Join Us!
Susan Rae Ross is a multi-faceted coalition building entrepreneur, international health and development expert, and highly regarded author and speaker. Since the beginning of her career, whether as a nurse, a public health specialist or more recently working across diverse sectors, she has focused on improving the lives of vulnerable groups.
As founder and CEO of SR International, Susan provides corporations, nonprofits and government agencies with strategies and tools to actively manage their stakeholder engagement processes and facilitates successful cross-sector partnerships. She has conducted assessments on the interface between responsible business and development objectives, developed private sector engagement strategies, including due diligences processes and evaluated various types of partnerships.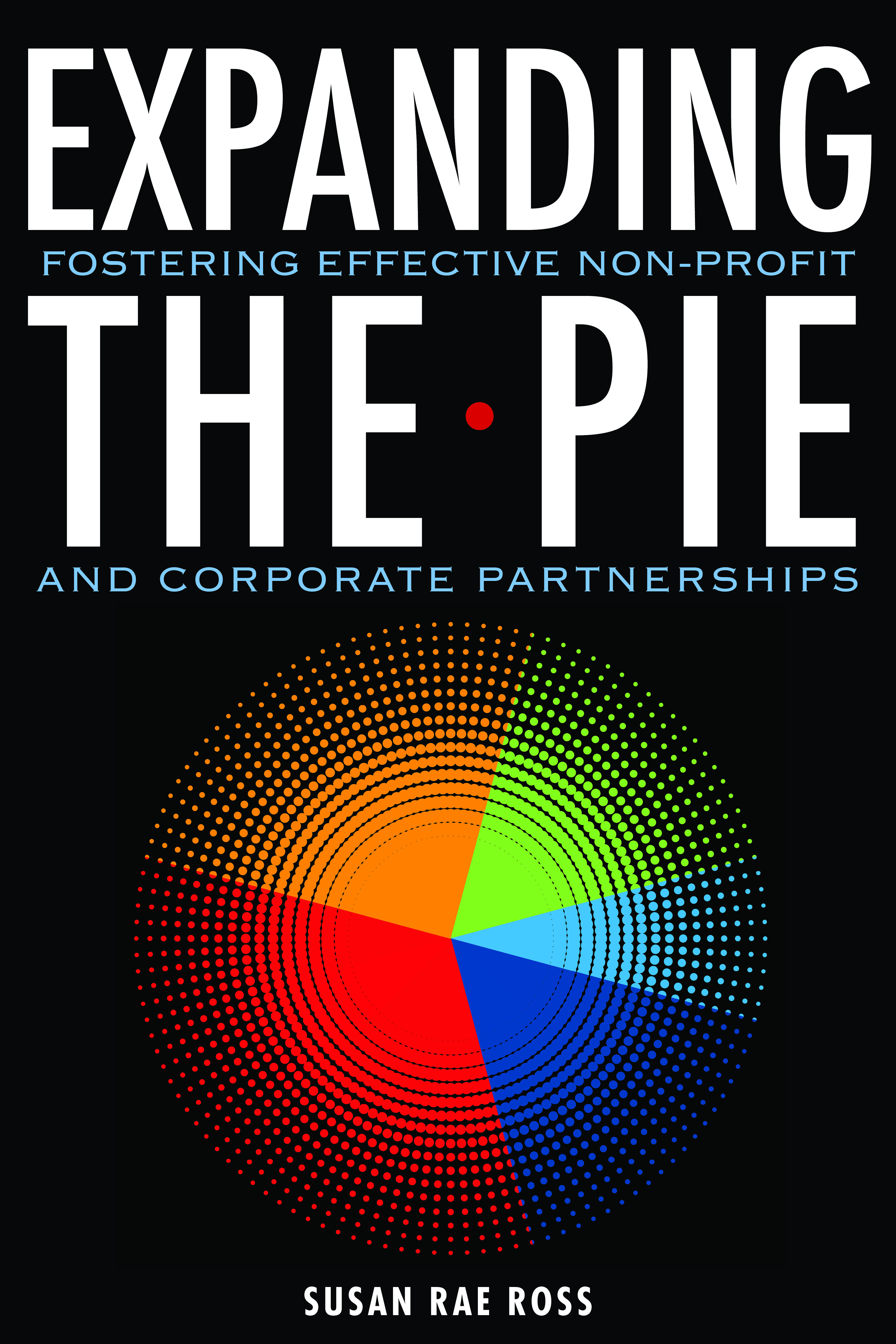 Ms. Ross' third book, Expanding the Pie: Fostering Effective Non-Profit and Corporate Partnerships, examines current trends, benefits and challenges of these partnerships. The book includes a meta-analysis of 46 successful partnerships cases studies from around the world.  Learning from the case studies, Expanding the Pie provides a step-by-step decision-making framework and tools to help managers to effectively design and mange partnerships.
As CARE's Director of Reproductive Health, she propelled an innovative multi-stakeholder programs to position CARE as a leader in the field of maternal and newborn health.
During her tenure at the United States Agency of International Development. Ms. Ross spearheaded the agency's global initiative "to overcome medical barriers" resulting in policy changes at both USAID and World Health Organization.  Based in Nigeria and Eritrea, she effectively led and managed several multi-million dollar projects.
Susan has a Bachelor of Science in Nursing from SUNY Plattsburgh, a Masters in Public Health from the University of Illinois in Chicago and a dual Masters in Business Administration from Tilberg University and a Master's of Science in Management from Purdue University.
Connect with Susan:
To learn more, visit www.srint.org or contact Ms. Ross at susan@srint.org or 510-277-2830